Dyno and tuning
In partnership with our Polish business partners 4Turbo, we offer a wide range of software modifications into control units for cars such as Subaru Impreza, Levorg, Forester and Mitsubishi lancer Evo cars. As part of the modifications and preparations of professional racing cars, we tune and install complete control systems of the renowned company Cosworth, motor controlled traction units from Pectel. We can also provide these units in different car manufacture brands. Another of our specialty is helping you find and providing racing fuel for your designated car.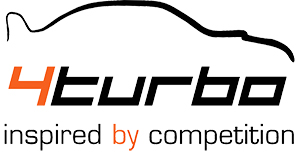 For foreign companies within the European Union (must have an active VAT number – VIES) For any private or corporate customer from outside the European Union, you can buy parts with 0% VAT.
In order to buy our parts and products at (0% VAT) you must contact our sales Department. First you have to provide us with your address/company data, then you issue us your European VAT number. After that verification our products and parts will be sold to you at net prices of (0% VAT).
Dyno tuning Subaru

Impreza WRX / WRX STI

800 EUR /

21 600,- CZK

Dyno tuning Subaru

Levorg / Forester / BRZ (platforma FA)

1050 EUR /

28 350,- CZK

Progamming racing control units

Cosworth Pectel

from 1000 EUR /

27 000,- CZK

IT – Technical support

Team Viewer

240 EUR hrs /

6 480,- CZK hrs

Measuring
Performance
120 EUR /

3 240,- CZK

Deleting
licence EcuTek atp.
120 EUR /

3 240,- CZK

Race fuels Gulf


Gulf Rally R5, Gulf Racing 102, Gulf Performance Plus 111, Gulf Classic

from 3,50 EUR litre / from 95,- CZK litre